Weddings
An Intimate Wedding: The Story of Kimberly & Andria
Monday, June 22, 2015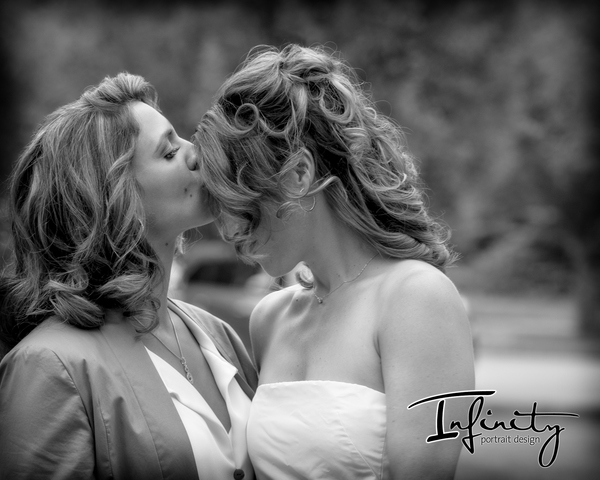 Simply put this wedding was a very intimate and elegant affair. It was held at the gorgeous home of the couple's best friend and best person for a small gathering of family and close friends. We got there early and spent some quiet time with the couple and wedding party as they got ready for the big day. The ceremony was held by a beautiful water feature and was very personal and emotional. There really wasn't a dry eye in the place including Annie who was watery eyed while assisting Susan.
Although small in size, the celebration was anything but as the guests dined on fantastically delicious food while seated around a stunning salt water pool, danced on the dance floor to the DJ all night and even finished the night with freshly made pizza by PJ in his very own wood fire pizza oven. They truly celebrated into the wee hours of the night.
Kimberly & Andria were surrounded by so much love it was palpable. And we felt so very blessed to be a part of capturing those special moments. So we would like to say thank you and congratulations Kimberly & Andria!
And we would also like to say a special thank you to Michelle & Gabriella of The Day of Events for running things so smoothly and for being so easy to work with.